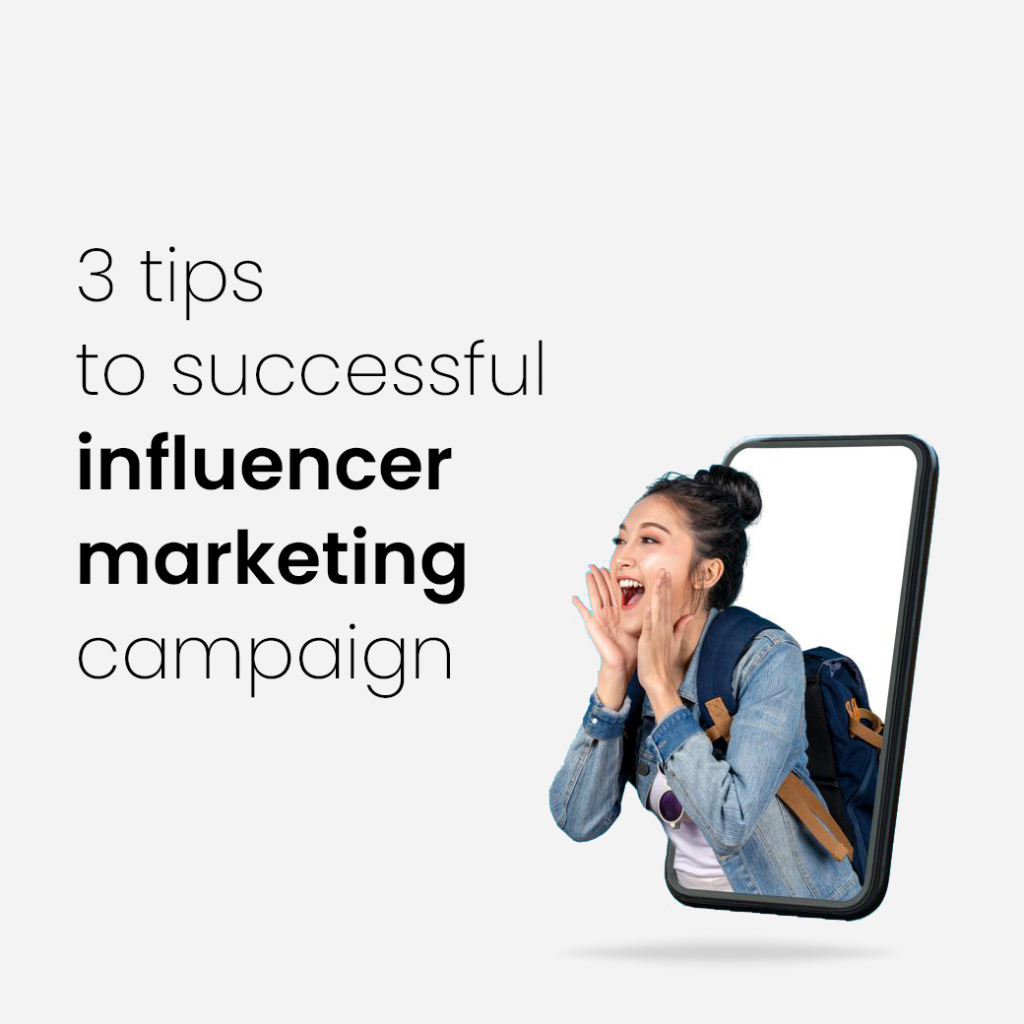 Influencer marketing is one of the best ways to create brand awareness, drive traffic , generate authentic content, and create bonding with your target audience. Studies show that 40% of consumers had purchased something after seeing it advertised through someone they follow on Instagram, Facebook, or YouTube. Most successful ecommerce brands have strategically incorporated influencer marketing in their digital plans.
If you are also planning to get started in your influencer marketing journey, read on the tips to make sure you maximize the return on your spends – 
Understand influencer profile to find ones that align with your brand – Most of the time brands look for following count, audience demographics and engagement rate, ignoring the much deeper requirement of how much the influencer aligns with your brand. If you want to get an authentic story around your brand , you need to identify influencers who resonate with your brand. Recently for a skincare brand who has acne care products, we identified influencers who were vocal about their acne journey. This helped us get authentic stories with real product results and followers who wanted to hear about acne solutions.  Yes it does take  efforts, but it's worth trying.
Always take a mix of micro, micro and nano influencers – It's important to develop a multi-tiered approach with your influencer activity. Don't just partner with macro influencers , but include micro and nano in your list as well. When you combine nano influencers with micro and macro, it amplifies your campaign giving you reach along with authority. 
Let your influencers be creative – As a brand , it's always good to communicate the brand guidelines and expectation to influencers, but avoid micromanaging the creative process.